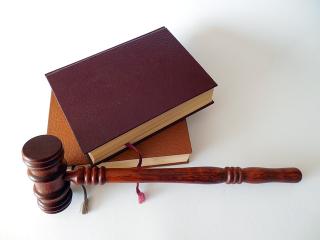 lawyers in Miami" /> 
Our team at the Law Offices of Eric Alexander Alvarez understand that our clients are looking for the best lawyers in Miami. If your injuries were due to the negligence or intentional actions of another party, we offer the following advice on choosing the right lawyer to handle your case:
Look For a Legal Specialist
Hire a lawyer based on the type of cases their firm has a successful history of representing. It's always best to go with an attorney that specializes in the kind of accident you've been involved in. Attorney Erik Alexander is highly experienced in handling cases related to auto accidents, medical malpractice, construction accidents, personal injury, product liability, wrongful death, and nursing home accidents. Feel free to reach out to us to discuss your case.
Good, Better, or Best?
When the choice before you is between good, better, and best, always go with the best. You may have thought you couldn't afford to hire the best legal representation in your area, but the fact is, you can't afford to hire anyone but the best. Most attorneys take accident and injury cases on a contingency basis, so you won't have to worry about incurring out-of-pocket expenses along the way.
Hire Within Your County
A local attorney offers distinct advantages over hiring representation from an outside district. Choosing from the best lawyers in Miami means your attorney will have already established a working relationship with the local courts and with professionals. Hiring the Law Offices of Erik Alvarez also means you're hiring a team of experts with knowledge of local laws.
Take Advantage of the Opportunity For a Free Consultation
Most accident attorneys will make time during their day to sit down with potential clients to answer questions and address concerns. At The Law Offices of Erik Alvarez, we believe the consultation is one of the most critical steps in building a trusted relationship with our clients. Schedule your free case evaluation with our lawyers by calling our office or connecting through our website. We'll discuss the details of your case with you and let you know whether we can move forward with a lawsuit.
The proof is in the results. Our law firm consistently delivers successful results for our clients in the form of monetary compensation for injuries and inconveniences. Unless you're aware of the success rate of your prospective law firm, you may not have hired the best lawyers in Miami. Before signing on with a lawyer, ask about recent wins for clients and assess how passionate the firm is when it comes to obtaining justice for their clients.
Learn more about our firm, our attorneys, and our staff by spending a few minutes on our website's 'Our Attorneys & Staff' page. You can take a closer look at our firm's history by clicking on 'Past Results' where jury verdicts and settlements are available for you to view. When you're ready to move forward, give us a call and schedule a free consultation with us.
Law Offices Of Erik Alexander Alvarez, PA
305-279-7280
9370 SW 72 Street, Ste A-266, Miami, FL 33173
View Larger Map