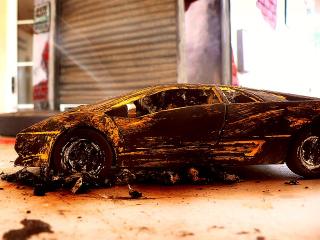 When you hire the best accident lawyer in Lee County from our chambers, you'll think the next phase is to go to court. However, this isn't always the case. There are many things our accident lawyer can do for you other than represent you in court. We aren't making any guarantees that your case will be settled out of court, but we can tell you that you will get the best possible settlement within a short time. There are some things you should expect from the best accident lawyer in Lee County and some of them include:
1) Transparency
Our accident lawyers are transparent, and we make out time to update our clients on the case. We do not leave our clients in the dark regarding details about the case. You can contact us at any time to get information about the status of the case. You should expect a timely response from our lawyers. Many variables will influence the waiting period before settlement. It's going to start with the accumulation of data related to the case. Things like witness statements, official reports, and, photographs will be collected and analyzed. This information will be used to establish who was at fault during the accident. After we have established this fact, we will help you get an offer from the insurance company that is involved. Note that we will keep you informed throughout the process.
2) We Can Pacify Your Creditors
It's normal for your financial obligations to rise after an accident occurs. This is expected. You will be unable to work during the period after the accident, and you may have gathered more debts for sorting out some expenses. It is important that you notify your previous creditors as soon as possible so that they will be made aware of a delay in payment. They will be expected to suspend all payments until you return to work. We can help you contact your creditors to verify that the accident occurred.
3) We Can Advise You
There may be a clause in your case that you do not understand. We must protect your rights and tell you about every benefit that you are entitled to. For example, after an accident, the insurance company of the responsible party is bounded by law to give you a rental car during the period that your vehicle is being repaired. This doesn't mean you'll have to wait till they rent the car for you. You can pay for the rented car and get a refund after they have verified the rental bill.
Keep in mind that there is no such thing as a minor injury. What you consider as a minor injury might be more serious. Don't neglect your health. Make sure you get proper medical attention, and you rest well before you resume work. If you resume work too soon, it will be difficult to convince anyone that you suffered from the accident. The guilty party may use this against you during litigation or a trail. You will be violating the law if you do not mitigate the damages to your health. You are responsible for making sure your injuries heal completely before you go back to work. After you contact the best accident lawyer in Lee County, we will give you more information about what to do after an accident.
Accident Lawyer Lee County
Law Offices Of Erik Alexander Alvarez, PA
305-279-7280
9370 SW 72 Street, Ste A-266, Miami, FL 33173
View Larger Map