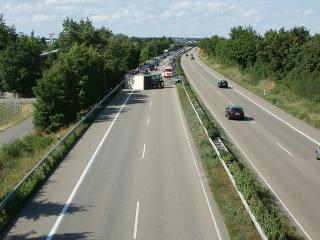 The depression or trauma that comes after an accident can be hard to overcome. While you try to heal and get your life back, you will need Miami accident lawyer to help you hold the party responsible for the accident liable for his or her actions. In this post, we will be taking a look at some of the reasons why you need an experienced Miami accident attorney to represent you in your accident case.
Professional Advice and Guidance 
After getting involved in a car accident that occurred as a result of the carelessness of another party, you are faced with a lot of questions. Who will be responsible for the medical bills? Car repair? Property loss? Will I have to suffer this pain alone? These and many more will continue running through your mind. However, with an experienced Miami accident lawyer on your side, you will receive professional advice and guidance from when the accident occurred until the case is resolved.
Expert Representation in Communication and Negotiations
Furthermore, as a car accident victim, you should not be discussing your case with anyone without professional advice from a legal representative. Once you have hired the Miami accident lawyer, he or she becomes your voice. All communications and negotiations with all the parties and insurance companies involved will be handled by an attorney. Your attorney will ensure that your interest is of paramount importance.
Conduct Further Investigation
Another reason why you need Miami accident lawyer is to help conduct further investigations. At times, the services of an accident reconstruction specialist will be required to determine how the accident occurred and who was responsible. A Miami auto accident attorney has the required resources, expertise, and experience to carry out a thorough investigation of the accident. This will ensure that you are substantially compensated for your injuries and damaged properties.
Accurate Evaluation
The amount of compensation you will receive after an auto accident depends on the severity of your injuries and the extent of damages incurred. Regardless of this, the insurance company that is meant to compensate you will still contest the amount of medical expenses and other financial compensation for the accident victim. However, your Miami accident attorney will evaluate your medical documentation accurately and ensure that you receive substantial compensation.
There you have it! The above are some of the reasons why you need Miami accident lawyer. A lot of auto accident victims benefit from hiring a qualified and experienced Miami accident lawyer immediately after the collision. With a professional accident attorney on your side, your case will be well presented in court. Thus, putting you in a position to receive proper insurance claims and a substantial compensation.
Anytime you need Miami accident lawyer, contact us at the Law Offices of Erik Alexander Alvarez, P.A. immediately. We will do everything within our capabilities to ensure that you are strongly represented in your accident trial case. Reach out to us today for a free legal consultation. We are the qualified, experienced attorney that is always ready to fight for your interests.
Need Miami Accident Lawyer
Law Offices Of Erik Alexander Alvarez, PA
305-279-7280
9370 SW 72 Street, Ste A-266, Miami, FL 33173
View Larger Map