Technically, you are able to deal with any kind of an auto accident case by yourself and negotiate a settlement with the insurance company. Nevertheless, there could be benefits to contacting an automobile accident attorney, even for a situation that you think to be apparent. Accident lawyers have seen it all before and understand the way to deal with various kinds of accident cases. Attorneys could be a significant advantage to your case, as they have considerable information regarding the law, which may be invaluable in navigating through the often confusing sphere of trial preparation. When your financial future is on the line, why would you trust anyone other that the best Miami accident lawyer, who is available at the Law Offices of Erik Alexander Alvarez, P.A.
At the Law Offices of Erik Alexander Alvarez, P.A., we are know as the most experienced and highly qualified legal firm that provides the best Miami accident lawyer within the entire area of the state. Our amazing results regarding our reputation and our success within the courtroom, stand on their own. When you place your trust in us to handle your legal claim, we strive in treating you the same way that we would like our friends and family members to be treated. Our company is based on trust, integrity and honesty, and we are extremely proud of what our valued clients have to say about us.
In case you have no medical expenses and there was little property damage from your crash, you might not need to hire a lawyer. Nevertheless, you need to speak to our attorney quickly, in case a police report doesn't effectively explain the accident, or places you at fault, then it is better to contact our automobile accident attorney. Fault is the thing that determines who is to blame for damages. A lawyer is able to enable you to ensure you will get the complete range of damages you're permitted. Attorneys are actually experts in negotiation, which can maximize your recovery.
Insurance companies are going to try to avoid having to pay any more they have to, and will look for any type of expense that they deem invalid. A lawyer is able to make sure that the optimum recovery is attained. The initial offer from the insurance company may be too low to fully cover the cost of your injuries and property damage. An attorney can advocate on your behalf. Adjusters have no obligation to offer the total amount of compensation you deserve. They seek just to settle the case as quickly as they possibly can, and then move on to the next one.
If you would like some additional information regarding the benefits of hiring the best Miami accident lawyer around, the Law Offices of Erik Alexander Alvarez, P.A. would like to invite you to visit our website. At erikalvarez.com, you can leave your contact information, along with questions or comments. You can also call us at 305.279.7280, and speak with one of our knowledgeable and highly qualified legal team members.
Miami accident lawyer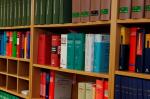 When we have experienced an untimely accident that took place through no fault of our own, there are no shortage of lawyers who are ready and willing to assist us. So how do we go about the process of finding the best Miami accident lawyer? This process can be extremely daunting and that is why we have prepared a helpful guide designed to make life easier.After all, locating ...