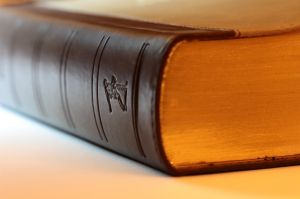 To find out if a law office for accident or a lawyer can handle your case, have a detailed discussion with the lawyer regarding your claims and how it can best be handled. Provide them with copies of all the documents regarding your claim such as police reports, information of income loss, medical bills and reports, and every document that corresponds to your insurance company.
A lot of accident lawyers don't usually charge for an initial consultation regarding representing your claim and you. But before you fix a meeting with any accident lawyer, we advise you find out from them if you will be charged for the initial consultation. If the accident lawyer wants to bill you for just discussing the possibilities of your case, then you should try a different lawyer.
At our law office for accident, we don't charge our clients for an initial interview. We are here to help you figure out the possibilities of your case before even involving payments.
One of the major the discussions in your first interview will be the charge of the lawyer, but it shouldn't be the first thing to be discussed. There are a lot of important things to discuss with the lawyer before you make your final decision and settle on the lawyer's fee.
After providing the lawyer with your general claim, there are some things you need to look out for in the lawyer on the first interview. Listed below are some of the things we have listed to help you choose the right lawyer or law office for accident cases.
Experience
Try to find out more about the experience and background of the lawyer. If you want to know where the lawyer schooled, you can go ahead and ask, but this does not correlate with real-life experience. Some other questions you can ask include the duration of the lawyer's practice, the amount of their practice that involves accident cases, who the lawyer mostly represents (plaintiffs or defendants), if the lawyer has had an encounter with the insurance company involved in your case.
If the lawyer tends to shy away from these question, then you have to look for the next lawyer. At our law office for accident, we will gladly and happily provide you with the right answers to all your questions. We have highly experienced and qualified accident lawyers that will help you through your claim.
Communication
One very important factor to consider when choosing a law office for accident is how well you will be able to communicate with the lawyer handling your case. You have to make sure you choose a lawyer that listens to you, someone that is willing to adhere to your wish regarding how you want the case to be handled.
 We have very good communication skills; we explain every detail of the process to our clients, we listen to their instructions and provide them with every information they need to know.
Licensure
One other very important thing to consider is if the law office for accident is licensed. Make sure the lawyer handling your case is licensed. This will also give you an assurance that you are working with professionals.
Law Offices Of Erik Alexander Alvarez, PA
305-279-7280
9370 SW 72 Street, Ste A-266, Miami, FL 33173
View Larger Map