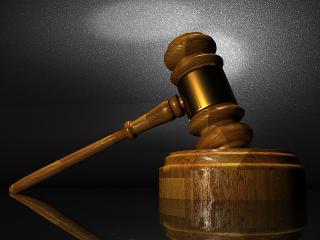 The level of loss that can result from an accident can be devastating. Personal injuries and loss of loved ones will leave you in a terrible mood. Finding an injury attorney in that state can be overwhelming.
In Miami, lots of injury attorneys are willing and eager to take up your case, but you need the best to help you get just enough compensation for your injury and loss. Following the ads may seem like the more comfortable option, but it will cost you more if you don't get a good lawyer. To hire the best injury attorney in Miami, there are essential questions you need to ask. Some of them include:
What Area Of Law Do You Specialize In?
You can get information about education and qualification of a lawyer from websites, but if this is not the case, you can ask the lawyer directly about it. You need lawyers who are trained in civil law and specialized in handling such civil matters like injury cases if you want to get enough compensation in Miami.
How Long Have You Been Handling Injury Cases In Miami?
You also need to be sure of the experience of the lawyer in handling cases related to the one you have at hand. Ask the lawyer how long he/she has been handling injury cases in Mimi. No matter how bright a lawyer is, experience matters such much in some cases.
How Many Cases Do You Have At Hand Now?
You do not want to work with a lawyer that is too busy to look at your case properly. Ask the injury attorney how busy he/she is and if he/she will have enough time to handle your case appropriately.
Do You Try Lawsuits In Court?
Many make the erroneous assumption that all injury lawyers will go to court if it gets to that. Some don't and it is essential that you find out from the injury attorney if he/she will go to court trials if there is a need for that.  
Can I Speak With Some Of Your Past Injury Clients?
If a lawyer is good and has had good experiences with injury cases, he/she will be willing to let you speak with individuals that have benefited from his/her services. Ask the injury attorney if you can speak with some past client and if there is a negative reaction, you may need a new attorney.
What Is The Summary Of Your Fees?
Many injury attorneys in Miami will agree to work on a contingency fee. If this is the case, ask how much it will be. A standard agreement can be 33% for pre-litigation, 40% for litigation, and 45% for appeals. Be sure of the cost implication before hiring.
In Miami, there is need to hire the very best and it can be hard to choose the right one. From the answer to the questions above, you should be able to know if an injury attorney will be the right fit for you. With the best injury attorney in Miami representing you in your personal injury case, you can be sure of getting enough settlement.
If you like to hire the best injury attorney in Miami, then you need to contact us today at the Law Offices of Erik Alexander Alvarez, P.A. We are always ready to listen to you and offer you a strong representation in your injury case.
injury attorney Miami
Law Offices Of Erik Alexander Alvarez, PA
305-279-7280
9370 SW 72 Street, Ste A-266, Miami, FL 33173
View Larger Map