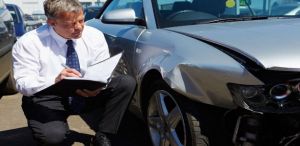 The best way of having people rolling their eyes is by letting them know they should get insurance. Especially when it comes to traffic-related accidents, which is, paradoxically, one of the "richest" areas with regards to injuries and deaths per year. We are the Erik Alexander Alvarez, and we are well aware of the fact that the most common reason why people get into trouble in the first place is ignorance.
An accident lawyer in Miami is one of the few specialists that could guide you in case the unpredictable happens. And, in reality, it happens a lot more often than you think. Most people tend to believe that, so long as they obey the law to the letter, adopt all the necessary precautions and stick to an impeccable road behavior, they should be able to avoid every unpleasant situation that may come their way.
That's not the case, since many innocents die in traffic accidents, despite their conduct being irreproachable. In this sense, the statistics don't lie:
Worldwide, traffic accidents are the leading cause of death for young people with ages between 15 and 29
Over 3,200 people die every day in road crashes around the world, raising the total death count to be little over 1.3 million per year
Between 20 and 50 million people experience injuries or severe disabilities due to traffic accidents
More than 37,000 Americans die every year, with over 2.3 million being injured or disabled
The economic damages caused by road crashes in the US reaches around $230 billion every year
It is estimated that, by 2030, road traffic accidents will become the fifth leading cause of death
If these statistics don't show the utility of an accident lawyer in Miami, nothing will. No matter how careful you are, some occurrences simply cannot be avoided.
Why do I need a car accident lawyer?
This is probably the most popular question I get from people, and the answers are invariable each time:
1. Protecting your interests
There are many potential instances where your benefits could be damaged, one of which involves clashing with the interests of the insurance company. Having an expert dealing with the problem can save you time, money, and plenty of headaches.
2. Assessing the damages
A traffic accident can have unexpected consequences and cause ripples to affect your life in ways you hadn't even considered. People end up losing their jobs, their families and develop psychological traumas, some of which may never heal.
3. Proving the liability
It is not always an easy task, which could lead you to lose a case you were supposed to win because you were the damaged party. Winning a lawsuit is by no means a piece of cake with a lawyer. Without one, it is a daunting task.
Nowadays, an accident lawyer in Miami is more than an option to consider – it is a necessity. If you are in need of a professional, Erik Alexander Alvarez is the only name you need to remember. Call in for a free consultation and make sure your interests and those of your family, are well-protected at all times.
Law Offices Of Erik Alexander Alvarez, PA
305-279-7280
9370 SW 72 Street, Ste A-266, Miami, FL 33173
View Larger Map