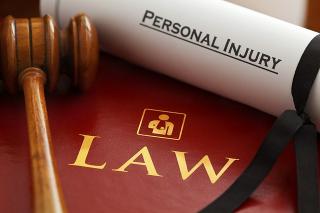 You've been injured through the negligence or intentional actions of someone else. It can be difficult knowing where to turn or how to proceed when an injury robs you of the ability to work and care for your family. Experts recommend hiring an attorney who is knowledgeable and skilled in the type of law your case corresponds with. If you're searching for the best injury lawyer in Miami, make the call to The Law Offices of Erik Alexander Alvarez.
What Makes Attorney Alvarez the Best Injury Lawyer in Miami?
Just Compensation. We've recovered millions of dollars in compensation for our clients- and we'll work tirelessly to ensure you're justly compensated for your injuries when we take on your case. Our staff takes a great deal of pride in helping our clients obtain the best possible outcome from our services.
Compassionate Support. Following an accident injury, it's common for the injured party to lose their ability to provide for their family. If you're unable to work due to an injury, we'll assist in getting your medical bills paid, providing transportation while your vehicle is being repaired, and in obtaining fair compensation for your injuries and damages.
Knowledgeable Representation. Our lawyers have what it takes to represent you, even if we must take your case to court. Feel free to click on the 'Past Results' link to take a closer look at how we've helped other clients receive the compensation we felt they deserved following an accident.
Are We the Best Injury Lawyer in Miami?
The short and long answers are the same. Yes, we are- and don't you deserve the very best? You may have thought you couldn't afford to hire the best accident injury lawyer to handle your case, but the fact is that you can't afford to hire second-best.
We work on a contingency basis, which means you won't have a single out-of-pocket expense while we're handling your case. We understand that the time immediately following an accident can be particularly financially stressful for our clients. We don't get paid until you're compensated for your injuries.
We Believe in Providing Value
Get connected with our lawyers by requesting a free consultation to discuss the details of your case. We'll let you know whether we can move forward in seeking compensation, provide you with free legal advice, and begin the process of putting together a case.
Along the way, we'll keep you well-informed on the developments and results we obtain until at last, we can call you with the good news that we've received a settlement offer that corresponds with what we believe you deserve for your injuries.
Reach out to the Law Offices of Erik Alexander Alvarez to speak with the best injury lawyer in Miami. Browse our website for more information on the services we provide- and our qualifications. We don't just say we are the best; we deliver exceptional results that have earned us a reputation in the Miami community for excellence.
injury lawyer Miami
Law Offices Of Erik Alexander Alvarez, PA
305-279-7280
9370 SW 72 Street, Ste A-266, Miami, FL 33173
View Larger Map