If you exercise your right to a jury trial, having an aggressive trial lawyer in Miami by your side, could considerably benefit you. If a well known fact of your case has to be proven beyond a doubt, prosecution will have a hard time proving you are actually responsible. Lawyers who have confidence and experience in the courtroom can considerably advance their clients' cases. Not only are we prepared to take our clients' cases to trial, we are able to additionally do so with determination and fearless methods. With many years of hands on experience in personal injury, our lawyers have the capability to represent your case in front of a jury. The expert legal team at the Law Offices of Erik Alexander Alvarez, P.A. is waiting to assist you.
At the Law Offices of Erik Alexander Alvarez, P.A., we are known as the leading legal firm that provides the most assertive and aggressive trial lawyer in Miami, and throughout the entire area of the state. Our experienced and professional legal staff provides a comprehensive plan for the best intended results when we go to trial. We handle and specialize in a significant number of perils, such as auto accidents, motorcycle crashes, medical malpractice, along with wrongful death. If is our firm's objective to treat you with the kindness, respect and dignity that you deserve, and have come to know us for.
The most difficult thing about fighting for compensation after a crash, is having to deal with major insurance companies. A personal injury claimant may also have take on a large corporation in case their accident was the fault of a negligent company which caused a product liability accident, or a negligent trucking business which caused a truck accident. The great multi billion dollar companies typically employ dozens of lawyers whose sole purpose is preventing the clients from obtaining fair payment. They are specially trained to refute claims, delay payments, and look after the organization from lawsuits filed against them, even once the claimants have legitimate grounds for compensation.
Every United States citizen has the right to a trial, and our legal team is highly qualified to take your case to court, in case a settlement can't be negotiated with the insurance companies. We use these rights to pressure these companies to play by the rules, and we also have the experience and ability to present a strong argument on your behalf. Filing an individual injury claim without the representation and counsel of a professional trial attorney is actually damaging to your case. Not every claim is settled with no litigation, therefore do not take chances when hiring a lawyer.
If you would like some additional information regarding the benefits of obtaining the services of an aggressive trial lawyer in Miami, trust the Law Offices of Erik Alexander Alvarez, P.A. At erikalvarez.com, please leave your contact information, for a fast response. You can also simply call us at 305.279.7280, and speak with one of our knowledgeable and highly qualified legal team members.
Aggressive Trial Lawyer Miami
Law Offices Of Erik Alexander Alvarez, PA
305-279-7280
9370 SW 72 Street, Ste A-266, Miami, FL 33173
View Larger Map
Related Posts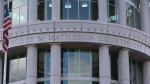 If you are in Miami, and you have been involved in an accident that was caused by a careless person or you sustained an injury due to someone else' negligence and you need a trial lawyer to help you get compensation then you should contact us.We have an aggressive trial lawyer in Miami who has handled numerous cases successfully.Why you should hire us for your caseProven Track RecordAs ...