You have most likely seen the advertisements on TV telling you to call an injury attorney in case you have been hurt in a crash and to not wait, or you might lose your right to sue. The ads do not generally specify under what circumstances you must do so, or how much time you actually have before your claim can expire. To contact a lawyer that deals with personal injury, particularly associated with auto accidents, can present you with the peace of mind that no stone is left unturned. When you need the legal assistance of the best accident lawyer in Lehigh Acres, trust the professional experts at the Law Offices of Erik Alexander Alvarez, P.A. as your legal representatives.
At the Law Offices of Erik Alexander Alvarez, P.A., we are know as the most experienced and highly qualified legal firm that provides the best accident lawyer in Lehigh Acres, and within the entire area of the state. Our amazing results regarding our reputation and our success within the courtroom, stand on their own. When you place your trust in us to handle your legal claim, we strive in treating you the same way that we would like our friends and family members to be treated. Our company is based on trust, integrity and honesty, and we are extremely proud of what our valued clients have to say about us.
People who are engaged in a motor vehicle accident must employ a lawyer quickly. Automobile accidents have the potential to leave victims with serious injuries, along with major destruction to their property. Florida law allows individuals to recover monetary compensation for these and various other types of losses, but only if they they are in a position to establish that the accident was brought on by someone else's legal negligence. A seasoned and experienced automobile accident lawyer will know where and how to look for evidence that supports your case and they will provide the necessary evidence during a trial.
In certain instances, an insurance company might attempt to get a declaration from you or maybe ask specific questions hoping that you inadvertently admit partial or full liability for a crash, which may have a major effect on the ability that you have, in order to recover damages. If you obtain a lawyer, he or she is going to deal with the insurance company on your behalf, and ensure you get the compensation to which you're entitled. Don't ever speak with anyone regarding your case, before consulting with your attorney. Let them do the talking for you, as this is within their expertise.
If you would like some additional information regarding the advantages of hiring the best accident lawyer in Lehigh Acres, and beyond, the Law Offices of Erik Alexander Alvarez, P.A. would like to invite you to visit our website. At erikalvarez.com, you can leave your contact information, for a fast and friendly response. You can also call us at 305.279.7280, and speak with one of our knowledgeable and highly qualified legal team members.
Accident Lawyer Lehigh Acres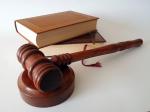 While looking for an auto collision legal counselor in the Lehigh Acres region, use your time and energy in a way that will result in favorable results. While it's true that there is a sufficient number of accident attorneys in your area, not all have the skills and experience to ensure that you win your case. Attorney Erik Alvarez has what it takes to recover your losses and ensure you are ...