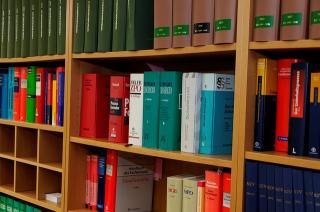 Miami accident lawyer" />When we have experienced an untimely accident that took place through no fault of our own, there are no shortage of lawyers who are ready and willing to assist us. So how do we go about the process of finding the best Miami accident lawyer? This process can be extremely daunting and that is why we have prepared a helpful guide designed to make life easier.
After all, locating the best Miami accident lawyer does not have to become difficult. There are a few tried and true methods for finding the best Miami accident lawyer and by taking the time to read on and learn more, we can sidestep the all too common pitfalls.
1) Don't Procrastinate
Procrastination is the enemy of progress and when we are not willing to take the time to start on this process immediately, we are placing ourselves in a regrettable position. We need to get started on this process as soon as we are aware of the accident and the resulting damages that have taken place. The longer we wait, the worse our case will look to a court of law. Taking too long to hire a lawyer makes it seem as if we have something to hide.
2) Utilize Word of Mouth
Accidents happen every day and in most instances, we will have a friend or family member who has dealt with similar cases in the past. They are an invaluable resource when it comes time to find a lawyer because they can offer the type of insight that we simply cannot find elsewhere. If the lawyer we are considering is unable to truly assist us, they are going to be the first to let us know that we need to loo elsewhere.
3) Interview Multiple Candidates
Any reputable lawyer is going to provide their prospective clients with access to a free consultation meeting. We would be foolish not to take advantage of them as quickly as possible. The more lawyers we interview with, the more likely we are to find the legal representative that meets out exact needs. This is a time where we can ask all of the questions that we may have on the matter, leading us directly into our next pointer....
4) Prioritize Experience
The specific experience that the lawyer has is always going to play a major role in our decision making process. Why would we ever make the mistake of hiring a lawyer that has never handled a case like ours in the past? The lawyer we are considering may have experience when it comes to criminal law but this experience is unable to be extrapolated into other areas of the legal system. Be sure to bear this in mind when making a final decision.
5) Trusting Our Gut Instincts
Surprisingly enough, our gut will tell us everything that we need to know about a certain lawyer. If they give us an uneasy feeling during our initial meeting, this is something that we should never make the mistake of ignoring. There is nothing wrong with trusting our instincts.
Law Offices Of Erik Alexander Alvarez, PA
305-279-7280
9370 SW 72 Street, Ste A-266, Miami, FL 33173
View Larger Map