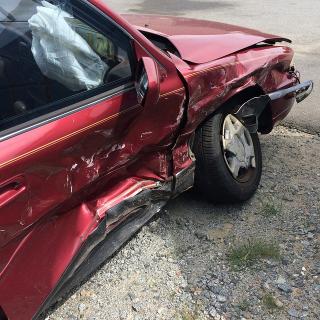 An accident is usually accompanied by lots of injuries, loss of life or property. You are either hurt, sad, frustrated, or in fact, emotionally down. The last thing you should be bothered about is how to hold the party liable for his or her actions.
Having a professional accident trial attorney on your side will help in presenting your case in court and making your insurance claim as hassle-free as possible. The Law Offices of Erik Alexander Alvarez, P.A., your reliable accident trial lawyer in Miami brings you a couple of reasons why you should hire a professional lawyer to handle accident trial case.
Legal Expertise
The phrase "no one does it better than a professional" also applies to the accident proceeding. For a strong representation in court for your accident case, you need a lawyer that knows the details and nuances of accident laws and statutes in Miami, Florida. Only a professional, well-educated, competent, knowledgeable, and experienced accident trial lawyer in Miami will be able to provide this needed type of legal assistance.
Furthermore, an experienced lawyer understands the most recent jurisdictional updates and will help determine if you have a case or not. Experienced attorneys are also well-versed in knowing the statutes of limitations. By having the needed legal expertise on your side, you can expect the best result from your accident case.
Case Preparation
The complex process of an accident trial involves preparing a well-detailed case. Here, you will need to gather and organize several documentations. In addition, you will also need to supply lots of information and documentation during the discovery phase of your accident case.
Your inability to provide the required information and documentation as requested by the opposing counsel may work against you. Fortunately, your experienced accident trial lawyer, with the assistance of his or her paralegals will make the entire process as easy as possible. All you need to do is relax and recover, while you leave your accident trial lawyer in Miami to prepare the case.
Avoid Mistakes
The legal system in Florida can be quite complex. A slight mistake can jeopardize your chances. However, the experienced attorney will be able to handle all the complex processes involved in an accident case. Compared to handling the trial on your own, making mistakes is usually a rare occurrence with an experienced accident trial lawyer in Miami. Your expert legal representative will be able to detect and avoid any mistake even before they occur.
Assistance with Negotiating
When it comes to settling an injury or accident case, there are a lot of negotiations phases involved. The negotiation process can be intimidating, overwhelming, and confusing for plaintiffs. If the injury sustained during the accident has affected your mental abilities, reasoning, or functioning, you may not be in the right frame of mind to negotiate. Hiring a professional accident trial lawyer will help negotiate on your behalf and get you a substantial compensation, both in financial and medical care.
Hire A Professional Accident Trial Lawyer In Miami Today!
Do you need the legal representation of a competent, experienced lawyer for your accident case? Hire us today at the Law Offices of Erik Alexander Alvarez, P.A. for your accident trial proceedings in Miami. We are always ready to listen to you and represent you strongly in your accident trial case. Contact us today for a free consultation.
Accident Trial Lawyer Miami
Law Offices Of Erik Alexander Alvarez, PA
305-279-7280
9370 SW 72 Street, Ste A-266, Miami, FL 33173
View Larger Map